Rules for Redneck Living
GENERAL RULES
1. Always identify people in your yard before shooting at them.

2. It's considered poor taste to take a cooler to church.

3. If you have to vacuum the bed, it is time to change the sheets.

4. Even if you're certain that you are included in the will, it is still considered tacky to drive a U-Haul to the funeral home.
DINING OUT
1. Avoid throwing bones and food scraps on the floor as the restaurant may not have dogs.
ENTERTAINING IN YOUR HOME
1. A centerpiece for the table should never be anything prepared by a taxidermist.

2. Do not allow the dog to eat at the table no matter how good his manners are.
PERSONAL HYGIENE
1. While ears need to be cleaned regularly, this is a job that should be done in private using one's OWN truck keys.

2. Proper use of toiletries can forestall bathing for several days. However, if you live alone..... Deodorant is a waste of good money.

Simply Frogg Joke Pages Archives
If you need a good laugh, or want to become the life of the next party and need some new jokes to tell, 'cuz you don't know any, these pages have your name written all over them! You can't go wrong!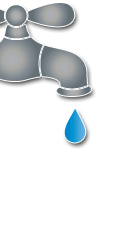 friends of frogg:
Da' Frogg Store: It gets no simpler than Frogg in this life. Stop and smell the roses, gaze into the setting sun and show the world you mean business.
Water Testing Blog: Find useful information on drinking water test kits, drinking water testing and drinking water treatment/purification options.
Quick Water Test: Quick and easy way to find drinking water quality test kits and useful drinking water testing information.